Graphic Design Magazines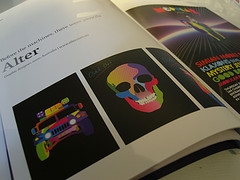 I love photography, film, graphic design, etc. What's a good magazine for me?

I want to subscribe to a magazine… I'm a huge fan of photography, I love the film industry/movies as well as graphic design (and all the gadgets that come with these things–lenses, cameras, software, etc)
Are there any magazines out there that I can subscribe to that incorporates all of these things? Or each of these thing specifically?
As far as photography and graphic design, I strongly advise Shutterbug. It's a great magazine that has a mixture of photography shooting tips, image editing tips (and guides), and, of course, reviews on the latest photography equipment and software.
Graphic Design Techniques : How to Create a Digital Magazine Using InDesign